| | |
| --- | --- |
| | Buyer Beware! |




Framers, Inc.
123 Main Street
Anytown, NY 20317
USA
(212) 555-4321
(212) 555-1234 fax

Send Us
E-mail

© Copyright 2011
Framers, Inc.
powered by Website2Go.com
All Rights Reserved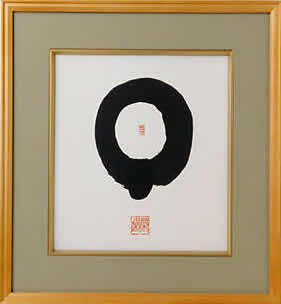 In endeavoring to be a good corporate citizen and friend of our industry, Framers, Inc. is offering this checklist of things to look for in a frame shop or art supply store.

Unfortunately, there are many "quickie" framers and fast-buck-types around today, and you need to take the best care possible of your works of art and mementos. So keep these things in mind when you're looking for a reputable framing partner:

Take a look around the frame store. Is this the kind of place where you would want to trust your valuable painting or picture?

Is it clean, well organized? Or is there a lot of clutter and stuff laying around?

Does the person waiting on you show an interest in what you're framing?

Is there an ample choice of frame mouldings to choose from? There should be more than 1,000 styles to choose from.

Are there fabric mats to choose from?

If your art is a signed original or signed edition, does the salesperson suggest museum matting as opposed to a regular acid free mat? (Museum mats, also know as "rag" mats, are made from 100% rag cotton -- the ultimate quality and most desirable. Acid free mats are made from acidic wood pulp and then buffered with calcium to remove the acid. On most acid free mats the top surface is usually a color laminate, so if you're floating your art on top of the mat it will not receive any conservation treatment.)

Get a price quote. Did your salesperson just write up the order assuming you would accept the price? Did you also shop around at competitive frame stores? What does this framer do better than the others?

Did you get a due date? Most framers work on a due date system. If your chosen moulding is back ordered will your framer give you a courtesy call and give you a new estimated due date?

If your art is extremely valuable can your framer produce an insurance policy stating his coverage on art while in his possession?

Does your framer give any guarantees in writing or verbally?