| | |
| --- | --- |
| | Hanging & Care |




Framers, Inc.
123 Main Street
Anytown, NY 20317
USA
(212) 555-4321
(212) 555-1234 fax

Send Us
E-mail

© Copyright 2011
Framers, Inc.
powered by Website2Go.com
All Rights Reserved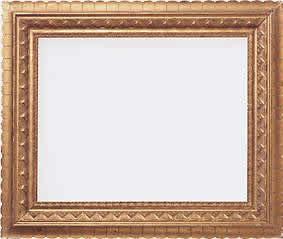 Hanging Your Picture
All frames except for those with sawtooth hangers or ones hung from ceiling mouldings should be hung with picture hooks. Hanging from a nail allows the frame to more easily shift from level and increases the danger that the frame being knocked off the wall. Ideally, frames should be hung from two hooks.

In cases of very heavy frames or when mounting frames on brick or masonry walls, the use of molly screws or masonry hangers is necessary. Hooks are available to be used with these types of hardware also.

Where to Hang It?
Picture frames should be displayed at eye level, but consideration must be given to individual needs. Pictures that are planned to be hung very high or low may require special consideration in design of the matting to prevent an optical illusion.

Paperborne art is not recommended to be hung in high humidity locations such as bathrooms. It is also not smart to hang it in areas of high airborne pollution such as kitchens, with their grease and cooking pollutants.

Avoid direct sunlight. Heat and ultraviolet light will damage artwork fast. Although fireplaces are a popular place to hang art over, consider that heat and soot can contaminate or damage artwork.

Call us at (212) 555-4321 about these situations, we can help.

Grouping Frames
Frame groupings can be formal or informal. While formal grouping may look neater and tidier, informal grouping can be used to generate more interest, provide a flow from frame to frame, or just be more aesthetically pleasing.

However you hang your picture frame, remember that the pictures on your walls are what a visitor will see first. Consider your framed item as a piece of furniture. It will be around as long or longer than a couch or table. Make sure the quality and durability of your frame will stand up to the test of time.

Cleaning Frames
Wood finish frames may be cleaned with a gentle furniture dusting product like Endust and a soft cloth. Gold or silver leafed frames should be dusted with a dry soft cloth. Metal frames may be cleaned with a glass cleaner applied to a soft cloth. Glass may be cleaned with glass cleaner and either cloth or paper. Plexiglas should be cleaned only with a soft cloth and Plexiglas cleaner. When you spray cleaners, be careful the rundown doesn't stain the mat or artwork.

The inside of the frame glass should be cleaned and checked at least every 3-5 years. Yes, the frame must be disassembled. This procedure allows you to also check the condition of the hinging of the artwork, mats, the tightness of the corners of the frame, etc.