| | |
| --- | --- |
| | Acrylics |




Framers, Inc.
123 Main Street
Anytown, NY 20317
USA
(212) 555-4321
(212) 555-1234 fax

Send Us
E-mail

© Copyright 2011
Framers, Inc.
powered by Website2Go.com
All Rights Reserved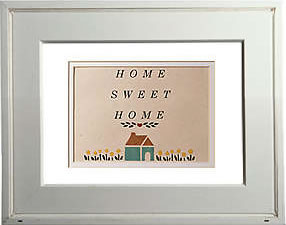 Framers, Inc. are acrylic experts, with many years of experience in crafting custom and standard frames in this miracle material.

Acrylic goes by many brand names - Plexiglas, Lucite, Cyro, and more. We can fabricate any box or cube to display your paintings or artifacts.

Here's a short list of some of the things we have framed in acrylic:

Japanese Kimonos

Colombian artifacts

Egyptian Mummies

Signed baseballs and basketballs

Wax figurines torso and bust

Mike Tyson-signed boxing gloves

Signed Maple Leafs hockey stick

Acrylic can be worked like wood. We can saw it, drill it, sand it, polish it, even bend it to form a cradle to hold your art. We make our own acrylic frames on the premises, in a special workshop built for the task. We make acrylic frames for many other frame shops, too.

We sand the edges of our acrylic frames or cubes with very fine sandpaper, then hand-polish the material to beautiful perfection. All of our acrylic frames and cubes are hand-polished on a state of the art Baldor buffing machine.




Call us at (212) 555-4321 and talk to one of our framing consultants for an estimate, or come in and see many examples on display of how to show off your art!